We offer many exciting career opportunities at all levels, from recent graduates to experienced professionals. Are you interested in being part of a dynamic workplace with a supportive and engaged workforce, where your talents and contributions are appreciated and rewarded? If so, Wiley|Wilson may be the right move for you.
It's your career - OWN IT!
A company's culture speaks volumes about what it truly values. At Wiley|Wilson we strive daily to create a culture centered around unselfish service and individual engagement.  Unselfish service means putting the interests of our clients, our co-workers, and our communities ahead of our own. Engagement comes from being invested in what you do. We believe that when our employees are engaged they consistently respond to this call to service.
Wiley|Wilson is a 100% percent employee-owned company through our Employee Stock Ownership Plan (ESOP - Learn more here). The ESOP gives participants an exciting way to grow their retirement savings, by sharing in the company's success. At Wiley|Wilson, everyone is encouraged to "think and act like an owner," which creates an environment where people trust their coworkers to always act in each other's best interests — and the best interests of clients.
Want to learn more about our culture and why it's so important to our success? Watch this short video to hear directly from our employee-owners.
Benefits Summary
We offer a competitive benefits plan with medical, disability, and life insurance plans. Available long-term financial planning tools include the company's Employee Stock Ownership Plan, Safe Harbor Roth, and traditional 401K plans. The full package is appealing and offers professional growth opportunities, flex time options, and tuition reimbursement programs.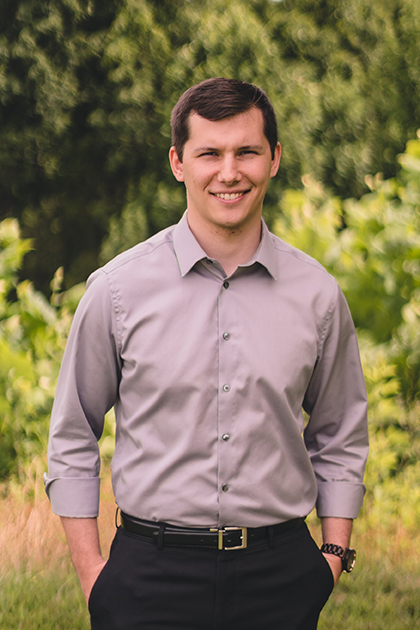 "I enjoy the company's ownership culture because it promotes a positive atmosphere of teamwork and engagement."
Tyler
"What I enjoy most about working for Wiley|Wilson is the diversity in the project types that I have the opportunity to take part in and the experience I'm able to gain."
Jabari
"The people around me care about both my professional and personal development. There is always something new and exciting to work on."
Liz
Alexandria, Virginia Office
2850 Eisenhower Avenue
Suite 200
Alexandria, VA 22314-4567
Atlanta, Georgia Office
5901 Peachtree Dunwoody Road
Building C, Suite 515
Atlanta, GA 30328-5382
Lynchburg, Virginia Office
127 Nationwide Drive
Lynchburg, VA 24502-4272
Raleigh, North Carolina Office
5540 Centerview Drive
Suite 405
Raleigh, NC 27606
Richmond, Virginia Office
6800 Paragon Place
Suite 600
Richmond, VA 23230